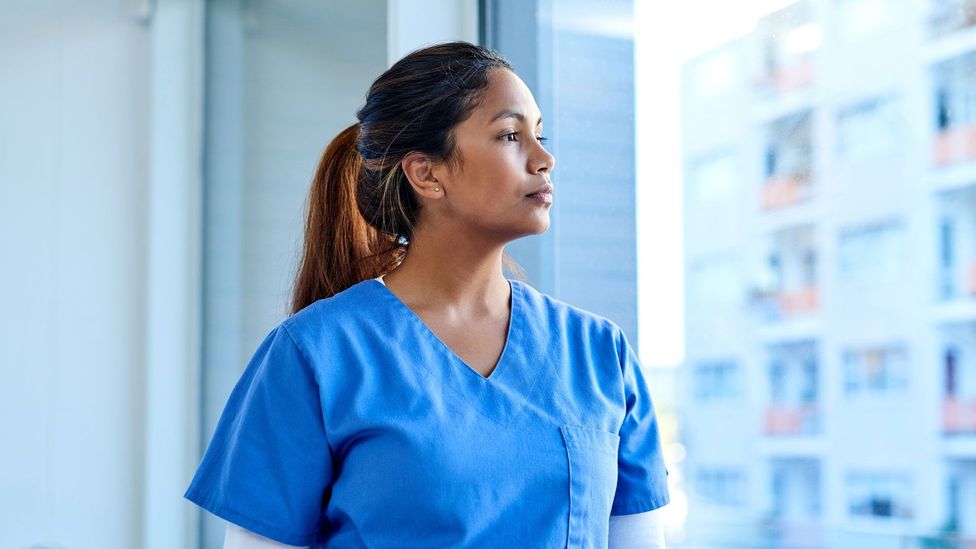 Amid rising costs of living, jobs cuts and burnout, the once ready-to-roll contingency plan isn't quite as relevant or straightforward.
C
Chris has been in the animation industry for more than a decade, and still gets excited about each week's assignments. He loves the job, but the financial instability is forcing him to consider other options. "The industry invests nothing in long-term production planning or talent retention," explains 35-year-old Chris. "So, when the production is up, you're kicked to the curb – no severance, no nothing."
In the past, he was able to cope with the uncertainty. However, he wants children soon, and the fluctuating cash flow is becoming problematic. Now, the California-based animator is considering pivoting to a 'back-up career' in user-experience (UX) design, where the market is growing fast, and pay is relatively high. He sees it as a largely secure option.
Like Chris, many workers have an alternative plan if their career doesn't work out – a kind of fall-back in a more stable industry, to which they can pivot if their plan A doesn't pan out. In some cases, this contingency might be in a field that aligns with their hobbies and interests; in other cases, it's one that's tolerable and pays the bills. By and large, the alternative career is in an industry with plenty of jobs and security, generally stable even in strong economic headwinds.
Workers who take a job in volatile or selective industries might feel a sense of security in the belief that they have an alternative, 'stable' option if their first choice career doesn't work out. "Having a more 'safe' backup career meets people's need to feel secure and confident to pursue less traditional careers," says Sarah Henson, senior behavioural scientist at digital career-coaching platform CoachHub.
Indeed, throughout the years, it has been largely realistic to have a practical plan B at the ready. However, faced with hard-to-swallow re-training costs, industry burnout and instability in traditionally secure industries, pivoting to a ready-to-roll career isn't as straightforward, or even possible, as it once was.
The re-education burden
There's no such thing as a 'fool-proof' career, but many workers consider back-up careers in industries such as teaching or trades more stable; or in Chris's case, he's moving to an industry that seems to be quickly expanding and seeking talent trained on new technology.
Back-up careers have had a reputation for staying power – largely, they seem stable or 'safe' enough to weather economic changes. "These roles tend to be where the skills shortages are, so they offer good prospects of work," says Fiona Christie, a lecturer at Manchester Metropolitan University, UK, who specialises in employability and graduate outcomes.
While it's true that many of these jobs do have endurance, pursuing a new career often requires retraining or re-education – which takes time and money. This has always been the case, of course, but now, current economic conditions are making these additional costs more difficult to shoulder.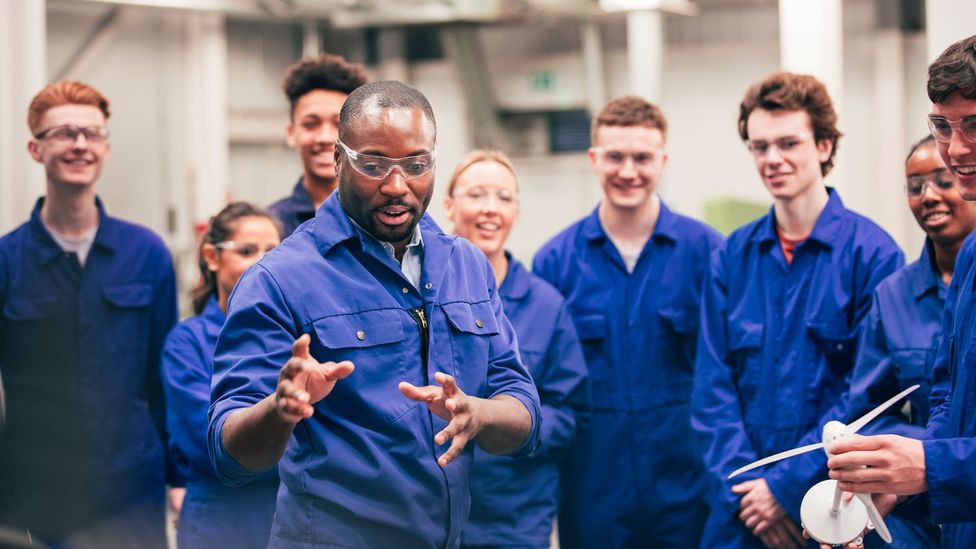 While it was once largely realistic to have a practical plan B at the ready, re-training costs can make a transition difficult (Credit: Getty Images)
"There are significant barriers to re-training, including funding the course while meeting basic living costs and the ability to reduce working hours for training purposes," says Catherine Foot, director of Phoenix Insights, the longevity think tank set up by UK-based insurance provider Phoenix Group. "This has been exacerbated by soaring living costs placing an additional squeeze on disposable incomes."
In the UK, 2021 data from UK vocational education organisation City & Guilds shows that Britons who'd like to pivot careers are worried about taking on the cost of re-training, particularly among workers aged 25 to 34. These fears are not helped by the fact that many people are saving less amid current economic instability; for instance, late 2022 data from the Federal Reserve Bank of St Louis shows Americans are now only able to save 2.4% of their disposable income, compared to nearly 34% at the height of the pandemic.
These worries resonate with 30-year-old Tiffany, who is desperate for change after a decade in the culinary industry. "Even at a respected higher-paying bakery, I'm struggling not to feel guilty buying shoes or groceries," explains Tiffany, who lives in Minnesota, US. "Animation would be my ideal next career, but the big issue is schooling – I just don't have the finances to back me up." Taking out a loan seems "terrifying", as Tiffany worries she won't ever make enough to repay the debt as well as cover regular living expenses.
For Chris's part, avoiding the burden of education costs is shaping how he's approaching a career pivot. He targeted UX design partly because it wouldn't require full-time education. "As I'm in my mid-thirties and about to start a family, I want to avoid going back to school – and losing income to do so," he says.
Moving into these new careers is challenging for many people, but it can be particularly burdensome for those without "a financial safety net, life family savings", or who have caregiving responsibilities, says Christie.
There are significant barriers to re-training, including funding the course while meeting basic living costs and the ability to reduce working hours for training purposes – Catherine Foot
Plus, as salaries cover less ground amid economic turbulence, this is giving some workers pause to jump from their current jobs: the City & Guilds data showed that more than a quarter of Britons surveyed would be concerned about the pay of other careers. The data shows 25-to-34-year-olds are the most concerned.
One worker who did made the leap is Lee, 36. After working as a freelance music technician for six years, he wanted a more solid and dependable role, with a fixed working pattern and pension benefits. It helped that he inherited some money from a relative, which he put towards training as a secondary school teacher. However, despite the windfall, living costs have been an issue in the transition to the career he hoped would be a sure-fire fall-back. Lee had to relocate to a more expensive area in England to be near his training school, and his rent has skyrocketed in the past year. Without a salary in his first year of teaching, he's had to take on extra work as a tutor to cover his costs, and is exhausted from managing it all.
"Although I'd always had teaching at the back of my mind, I wouldn't have been able to make the jump without the money I came into," says Lee. "And even now, I'm wondering whether I made the right choice. With inflation and everything, it hasn't stretched as far as I'd planned."
A new type of instability
The current employment landscape is also affecting the viability of some of these traditional fall-back careers.
"Many industries, even ones that have traditionally been considered 'safe' options, like IT or law, have also dealt with redundancies and organisational change at an alarming rate," says Henson. As such, workers are second-guessing the jobs that were once considered to be secure, with a decent and sometimes even very high salary.
The tech sector, for example, has been hit by a significant – and ongoing – wave of layoffs. In 2022, the US industry saw the biggest wave since the dot-com bubble burst in the early 2000s, with more tech employees laid off in 2022 than in 2021 and 2020 combined. As positions are limited, the positions that once seemed consistently available may no longer always be there – and it's unclear whether they're coming back, especially as new technology threatens to eliminate or at least significantly change jobs.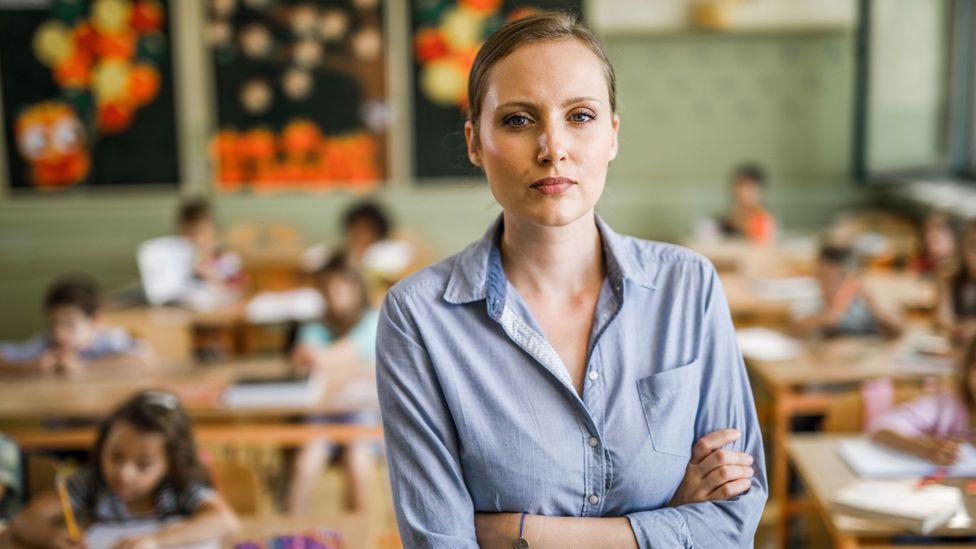 In the UK thousands of teachers and nurses have been striking because of overwork and low pay (Credit: Getty Images)
In the UK, for example, thousands of teachers and nurses have been striking because of overwork and low pay. Data shows burnout is rising in these industries; it's a problem that's been exacerbated by the pandemic, and is driving existing workers out, instead of inviting new workers in. A 2022 YouGov survey of teachers aged 34 or younger shows that if they could choose again, two in five wouldn't become teachers.
"We can't idealise those sorts of backup careers anymore – or assume that they're plain sailing in their own right," says Christie.
'I'm wondering whether I made the right choice'
Changes like these have left the future of these back-up careers uncertain – as well as the idea of a back-up career at all. However, it's not all doom and gloom – updates to education since the pandemic have addressed one of these problems.
"Three years on, the appetite for digital learning and development tools remains high, and online learning has proven to be a convenient way for people to work on their individual growth at their own pace," says Henson. ''In addition to gaining valuable in-demand skills, online-learning tools allow workers to try their hand at new job-related tasks, to ensure they are making the right decision before making the leap into a plan B industry.''
We can't idealise those sorts of backup careers anymore – or assume that they're plain sailing in their own right – Fiona Christie
Tiffany says she has done free online graphic design classes to cover the basics, and is hopeful that will help her progress. However, re-educating online isn't possible for all industries, some of which require hands-on training; or intense periods of studying and exams, and hours of on-the-job experience (often paid nominally, or like Lee, not at all), makes entering these once fail-safe industries more challenging, especially during an economic squeeze.
Lee is still on the track to re-train as a teacher, but he's considering taking on some food-delivery work in the evenings and holidays to supplement his tutoring. He feels that when he begins to earn money as a qualified teacher, he will feel more financially stable.
"Not so long ago, retraining as a teacher seemed a sensible, even attractive route – but I realise now that uprooting your life, going back to the books and taking a pay cut to do so is a pretty bold move – at any time," says Lee. "I just hope it's worth it, and I'm happy once I get to the other side."
Chris, Tiffany and Lee are withholding their surnames for job-security concerns
;