Used diaper waste, representing 2-7% of household waste worldwide, can be recycled to replace fine aggregate in construction and enhance structural integrity.
Subscribers only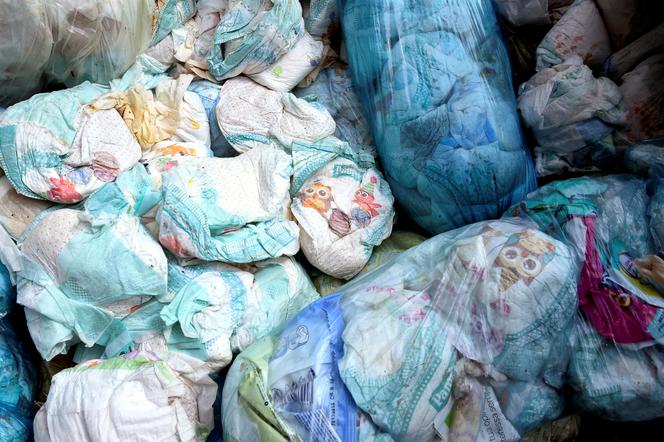 Casting bulky waste in reinforced concrete is an old fantasy, like in the movie Jo, Jean Girault's 1971 comedy, in which Louis de Funès removes the corpse of a man he believes is blackmailing him by hiding him in the foundations of a gazebo.
In a study published by the British magazine Scientific Reports on May 18, a team based at the University of Kitakyushu in Japan, composed of three researchers, two Indonesians and one Belgian, analyzed the merits of integrating used disposable diapers into concrete. On average, waste diapers represent 2-7% of domestic waste worldwide ("Solid and Hazardous Waste Management," Science and Engineering, 2017) and usually end up in incinerators or open-air landfill sites.
It is not the first time that research has been conducted into recycling diapers in concrete. Back in 2017, the Indian Journal of Science and Technology reported positive results from a study in Malaysia that made use of the super absorbent polymer contained in diapers which "becomes a gel-like substance" when wet, improving the viscosity of concrete. The Scientific Reports article calculated the proportion of diapers needed to improve the quality of concrete, including for the load-bearing structures of buildings.
The experiment in Indonesia was conducted on low-cost housing – one-story houses with 36 square meters of floor space, divided into a living room, two bedrooms and a bathroom. Out of the total volume of concrete required, 22.79 cubic meters, the three researchers demonstrate how up to 1.73 cubic meters of this can be made up of diapers that have been washed, dried and shredded first before being added to the cement – with aggregates, sand and water – without affecting the concrete's load-bearing capacity. According to them, "this indicates that up to 7.6% of disposable diapers can replace fine aggregate in construction," in this case sand.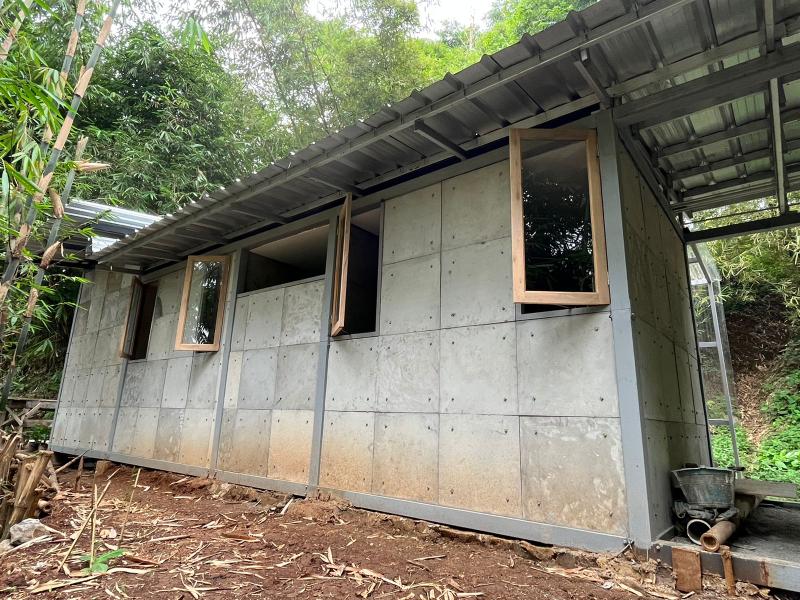 The proportion varies depending on the building components. In columns and beams, where the compressive strength is set at 10 megapascals, the diaper components can replace up to 27% of the weight in sand. In walls, which may only withstand 2 megapascals, the proportion can be as high as 40%. On the other hand, in the floor slab, where 8.5 megapascals are required, it is limited to 9%. Diapers are only one source of super absorbent polymers (or SAP) of research interest.
Self-healing potential
"SAPs can absorb and retain very large amounts of fluids, up to one hundred or several thousand times their own weight," according to a study published in 2021 by the International Union of Laboratories and Experts in Construction Materials, Systems and Structures (Rilem), an organization currently working on standardizing these SAPs to allow their use and recognition by insurance companies. They began to be marketed around 1970 in sanitary towels and incontinence pads for adults in the United States. They were used in diapers for the first time in Europe in 1982. "They are now found in areas ranging from biomedical to fireproofing of electrical cables," according to Rilem.
You have 29.36% of this article left to read. The rest is for subscribers only.
Vous pouvez lire Le Monde sur un seul appareil à la fois
Ce message s'affichera sur l'autre appareil.
Parce qu'une autre personne (ou vous) est en train de lire Le Monde avec ce compte sur un autre appareil.

Vous ne pouvez lire Le Monde que sur un seul appareil à la fois (ordinateur, téléphone ou tablette).

Comment ne plus voir ce message ?

En cliquant sur «  » et en vous assurant que vous êtes la seule personne à consulter Le Monde avec ce compte.

Que se passera-t-il si vous continuez à lire ici ?

Ce message s'affichera sur l'autre appareil. Ce dernier restera connecté avec ce compte.

Y a-t-il d'autres limites ?

Non. Vous pouvez vous connecter avec votre compte sur autant d'appareils que vous le souhaitez, mais en les utilisant à des moments différents.

Vous ignorez qui est l'autre personne ?

Nous vous conseillons de modifier votre mot de passe.
Votre abonnement n'autorise pas la lecture de cet article
Pour plus d'informations, merci de contacter notre service commercial.