We know you're excited to hear more about the Framework Laptop 16. In the lead-up to opening pre-orders, we're kicking off a series to share more detail about how we designed each of the subsystems. If you've been following our progress since 2021, this matches what we did when first introducing the Framework Laptop 13. We originally planned to open pre-orders during Computex in late May, but will instead hold a bit longer into summer to have a more complete announcement and a shorter time period between pre-order and shipment.
Our first deep dive is on the 16" 16:10 display in the Framework Laptop 16. When designing and specifying a module, we think through and balance the various users and use cases of the product. For the display, we wanted to ensure it was excellent for gaming, content creation, and general productivity, while also being thin, light, power efficient, and cost effective. There was no existing panel that satisfied all of these needs, so we instead developed a semi-custom LCD display module with BOE, the same panel maker we use for the Framework Laptop 13. The "semi" part is that we customized the backlight for higher brightness and liquid crystal chemistry for better contrast and color gamut while leveraging an existing TFT mask set to avoid needing to pay a few million dollars in tooling fees.
With that, we've created a pretty amazing panel! The Framework Laptop 16 has 2560×1600 resolution, a 100% DCI-P3 color gamut, variable refresh rate up to 165Hz, 9ms rise+fall time, 1500:1 contrast, and an unusually high 500 nit brightness. We're also using the same matte top surface that is on the new matte display in the Framework Laptop 13. All of this means that instead of having to choose between a gaming panel (fast response and refresh rate), a creator panel (high resolution, wide color gamut, and high contrast), or a general productivity panel (high brightness and matte surface), you get a single panel that excels at all three.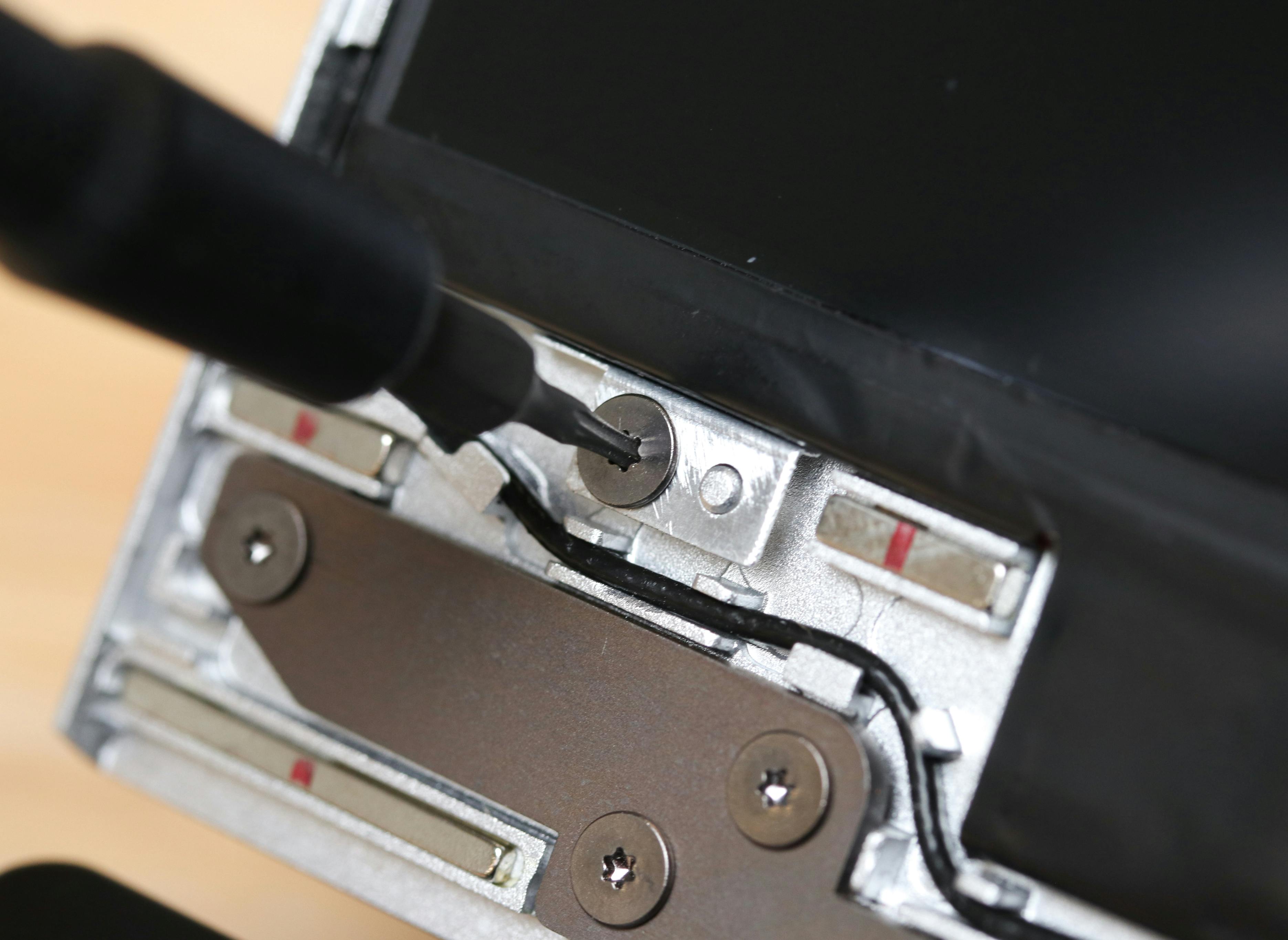 This panel isn't a touchscreen, but we have the necessary signals on the connector on the Mainboard to enable one in the future. Like every module we develop, the display is extremely easy to replace. Instead of using adhesives and requiring replacement of the full lid assembly, the display module can be replaced on its own. It sits behind a magnet-attach bezel and is held in place with four fasteners. One change we've made from the Framework Laptop 13 is that we've designed the Display Cable (an eDP cable) to detach from the display side in addition to the system side, making swaps even faster.
We can't wait for you to see this panel, and we're looking forward to sharing more about the rest of the Framework Laptop 16 as we continue this series. Let us know in the Framework Community if there are specific parts you're interested in hearing more about.