Easily run Windows software on Linux with Bottles!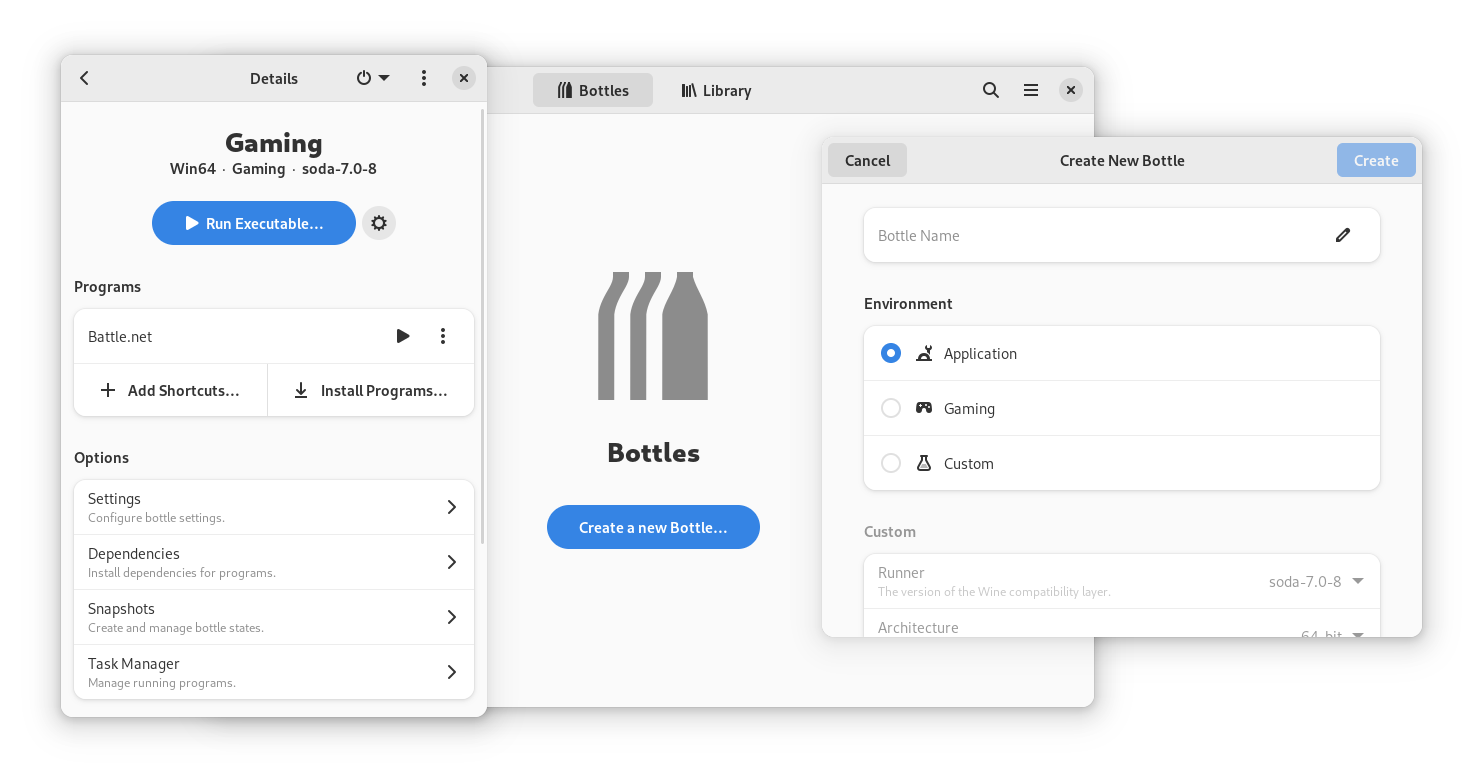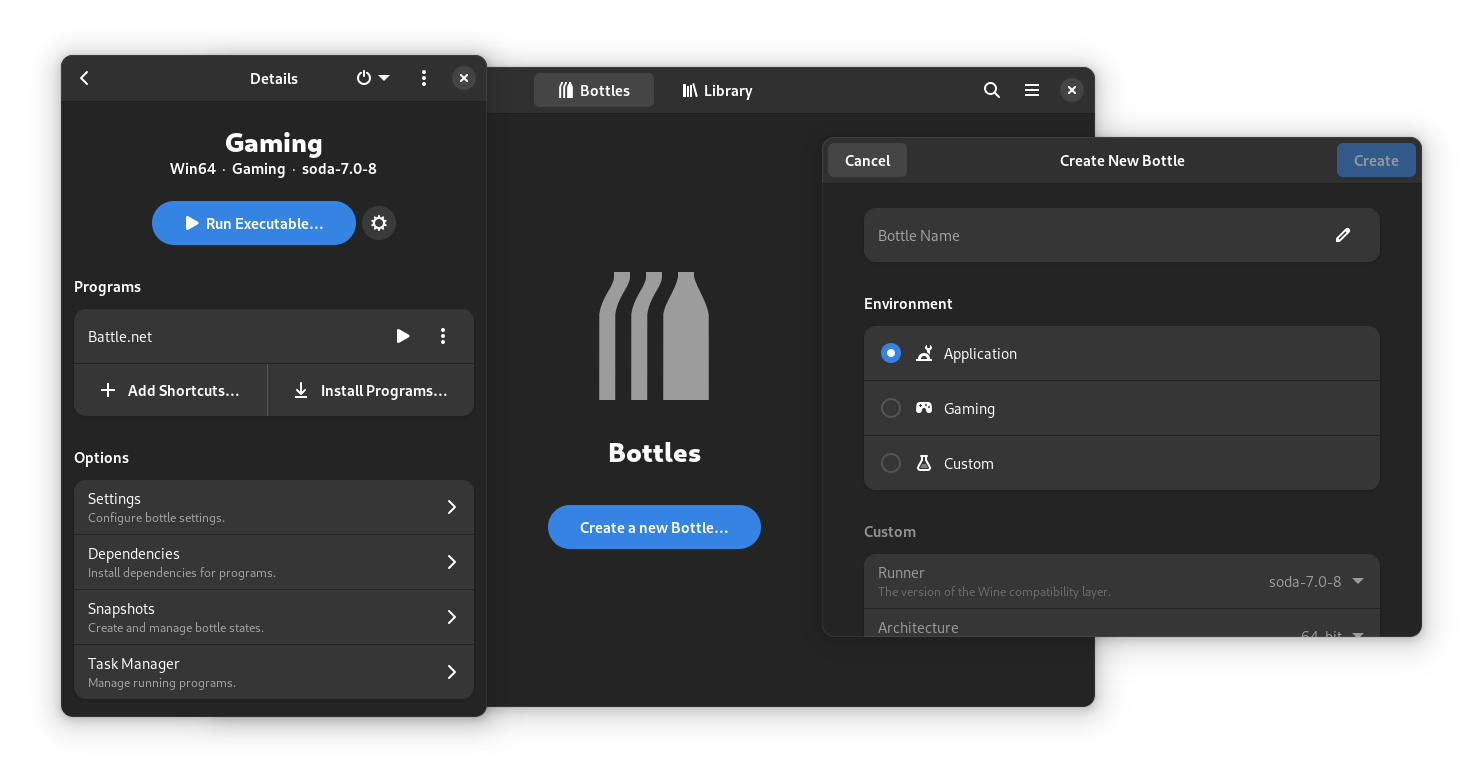 Gaming ready
Bottles' Gaming Environment comes preconfigured to support a large set of Windows video games on Linux.
Thanks to our installers you can have immediate access to the most famous game stores (e.g. Epic Games Store,
EA Launcher, Battle.net etc.) and then play your favorite games, just like on Windows.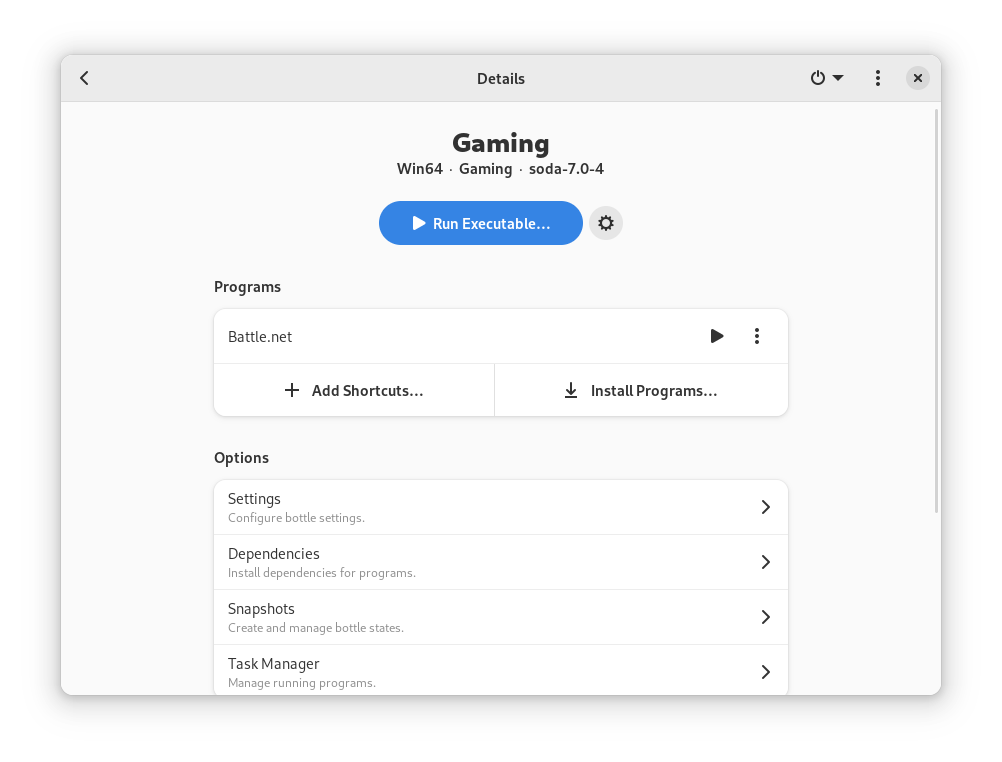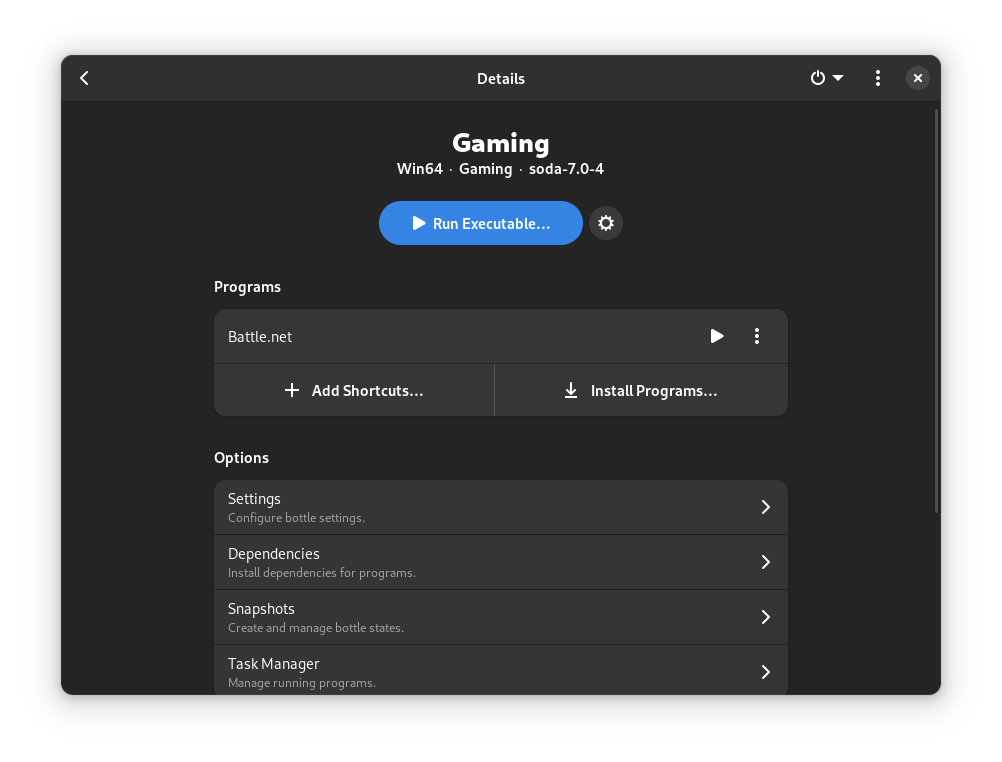 Empowered by environments
Bottles introduces a new way to handle Windows prefixes using
environments, a combination of ready-to-use settings, libraries and
dependencies.
Choose between Gaming and
Software environment based on the type of
software you want to start.
More advanced users can choose the Custom
environment to configure the bottle on their own.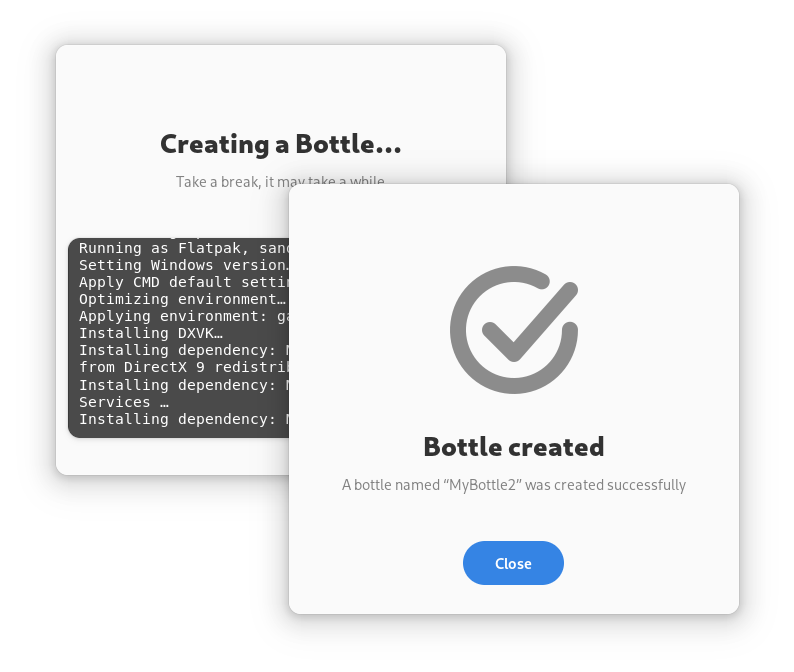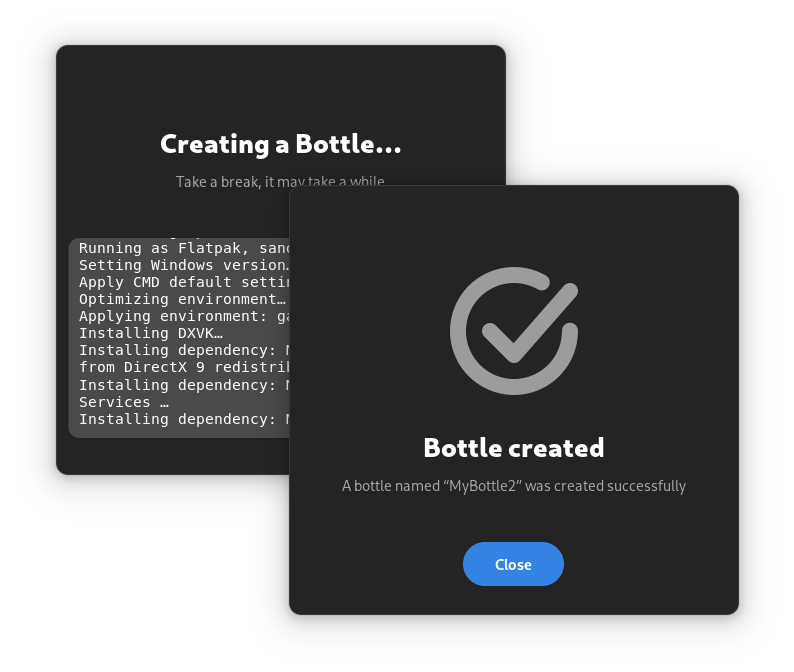 Highly tweakable
Customize your Windows environment with ease.
Choose whether to use dxvk, vkd3d, gamemode, esync, fsync or other,
Bottles will handle it all for you.
Change runners on the fly or install new ones for all your tests.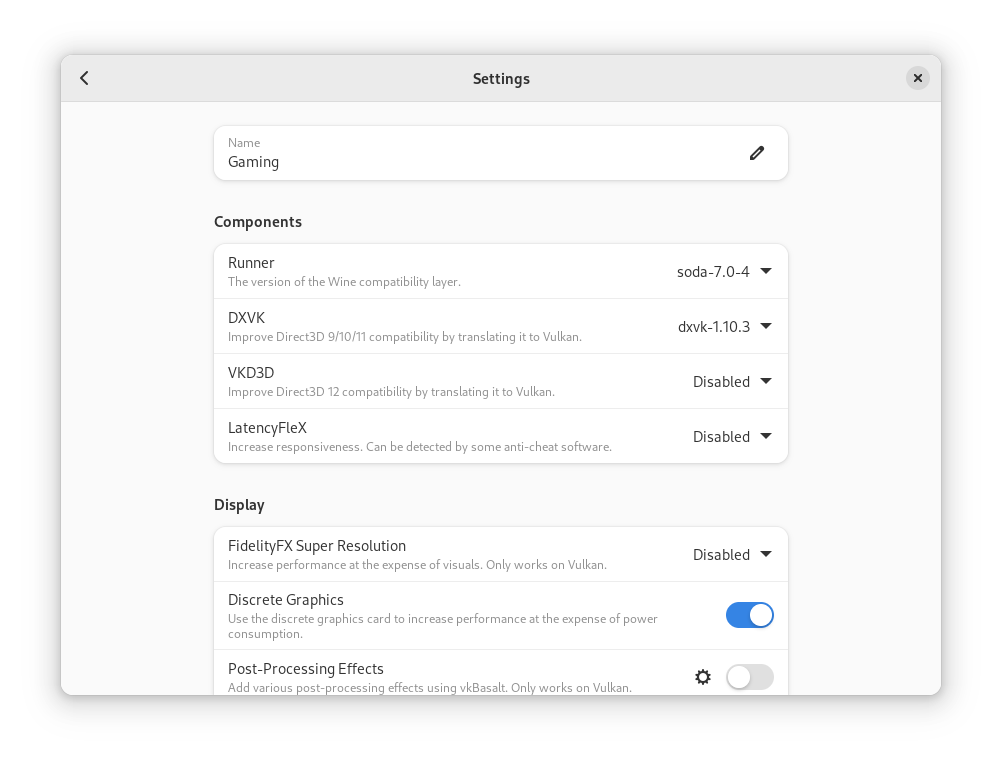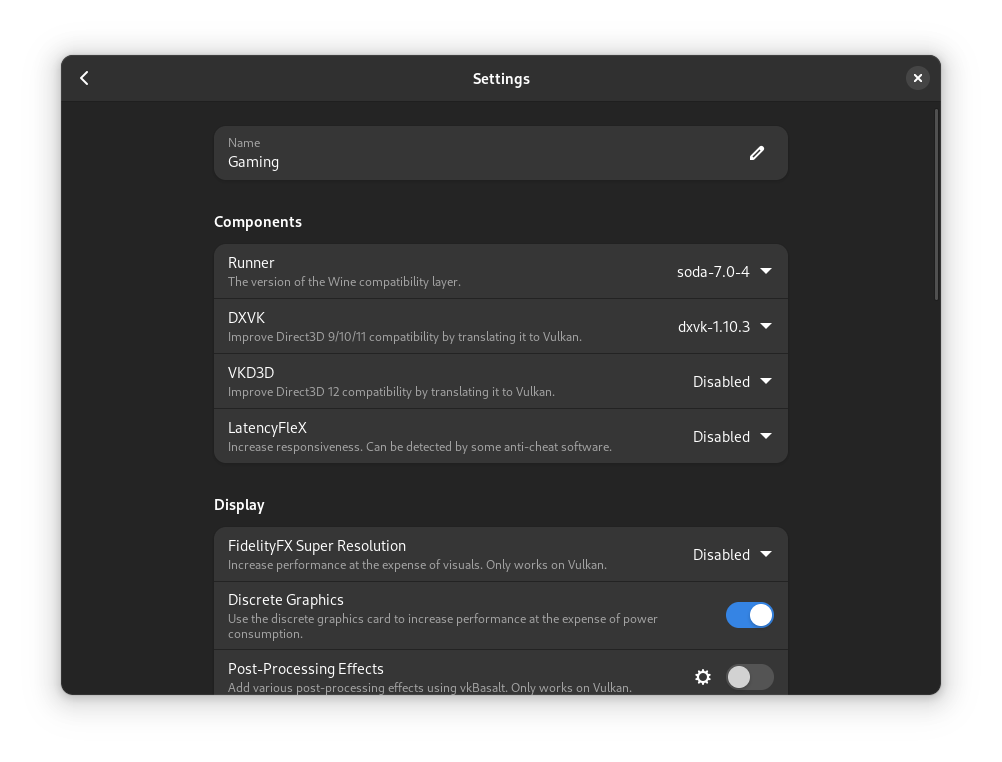 Integrated dependency manager
Windows software need dependencies to work properly.
Bottles comes with a powerful and easy-to-use dependency manager that
automates this task.
Just look for the package you need and then "install", Bottles will
take care of everything for you.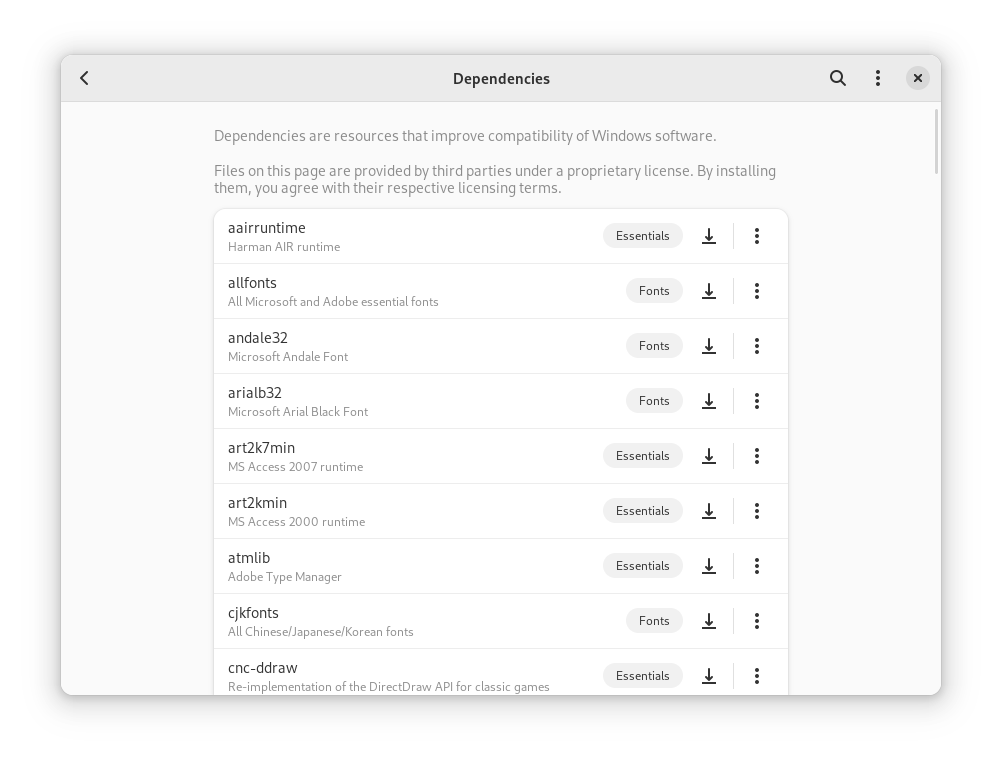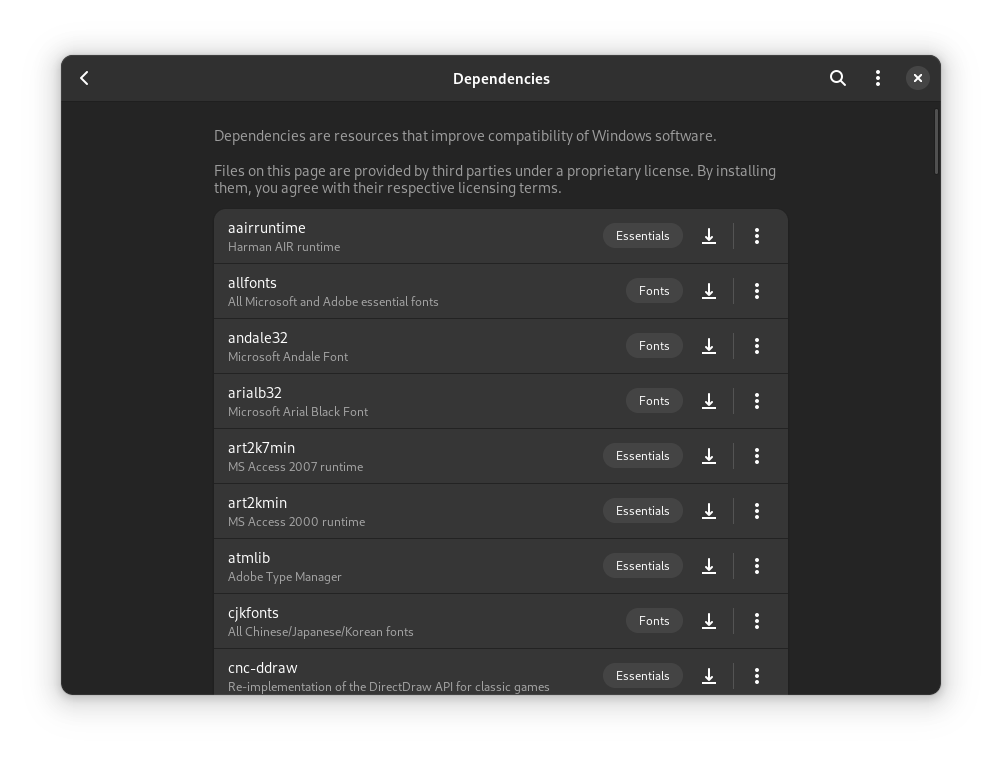 Install programs in one click
New
Installers (introduced in 2022.2.14) are an easy way to install games
and applications into your bottles.
Installers are instruction sets written by our community, which
automate the entire dependency setup and installation process. You
won't have to worry about anything anymore.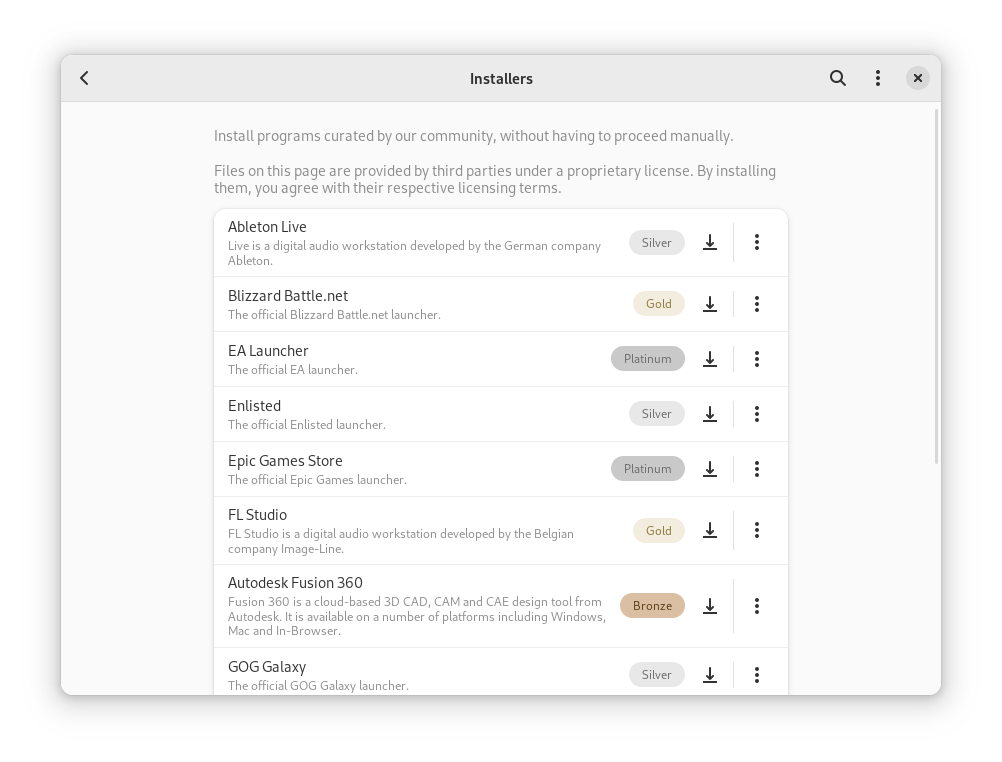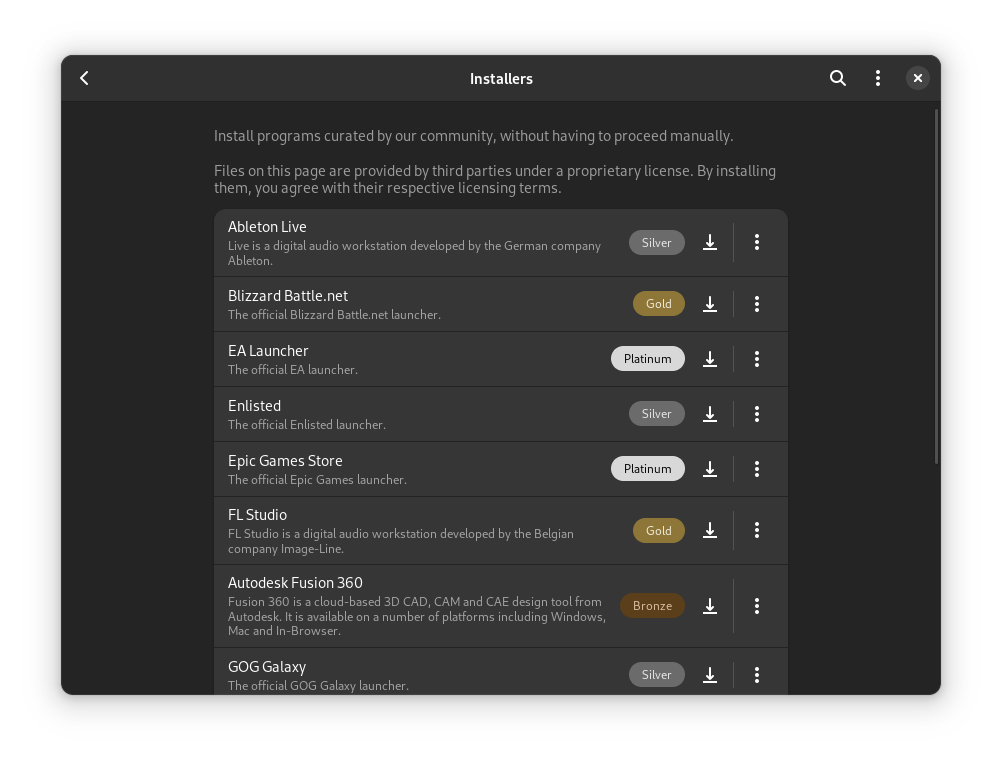 Easy to restore
The Snapshots manager allows you to easily restore a previous state
of your bottle.
If enabled, Bottles will automatically create a new snapshot when you
install a new dependency.
If something goes wrong, go to the Snapshots section of your bottle
and restore the previous state.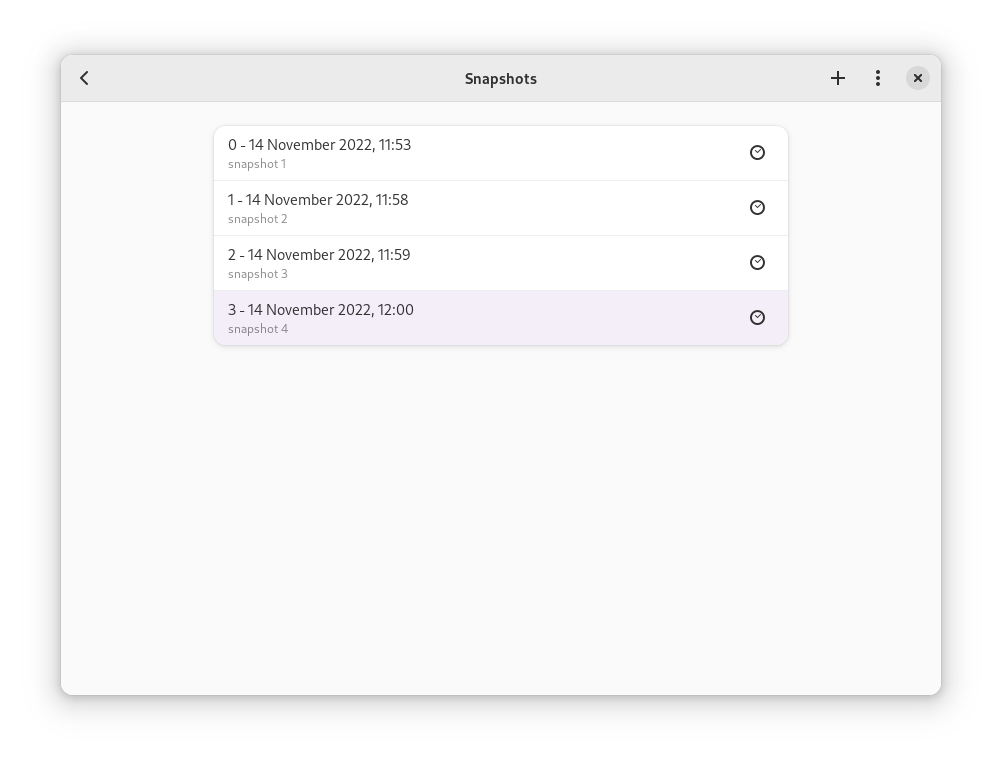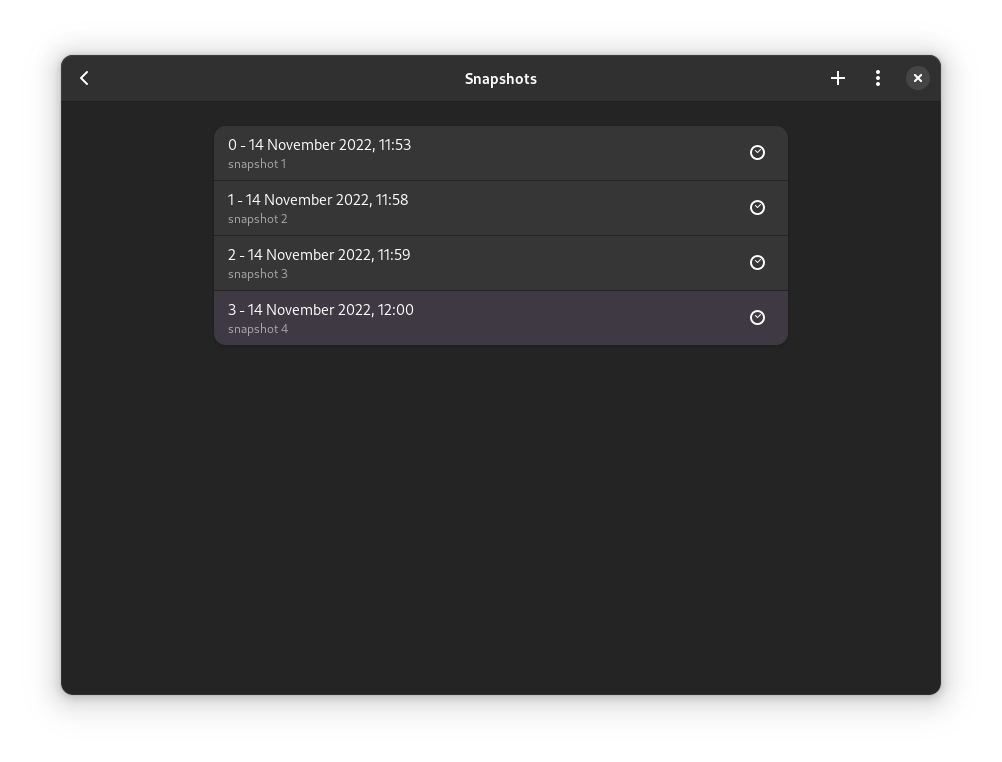 Safe. Sandboxed.

Your bottles are isolated from the system and will only hit your
personal files when you decide.
The full-sandbox is provided and pre-configured only using the

Flatpak package (highly recommended).
All other packages still have access to the partial sandbox which
isolates the bottle files and prevents them from accessing your
homedir.
Sponsors
Plus all the donations from the awesome users who support Bottles!
This website uses cookies to ensure you get the best experience on our website. Find out more